Today we will tell you about directories for freight forwarders. Logistic service providers are listed on these websites with information about their services and categorized by countries.
For cargo agents, it is really important to list yourself in such catalogs, so potential clients will find you and get in contact.
Benefits of listing company in the catalog for you as a freight forwarder:
make people trust you since your company admired by other websites
people more likely to search partners in catalogs, then in Google
it is much more cost-efficient than SEO or other marketing channels
it will improve your SEO positions in Google, Yahoo, Baidu and etc.
catalogs and directories attract very hot clients who really need services and very likely to make a decision and a deal fast
We recommend you to list your company in as many catalogs as possible.
1) FreightList Online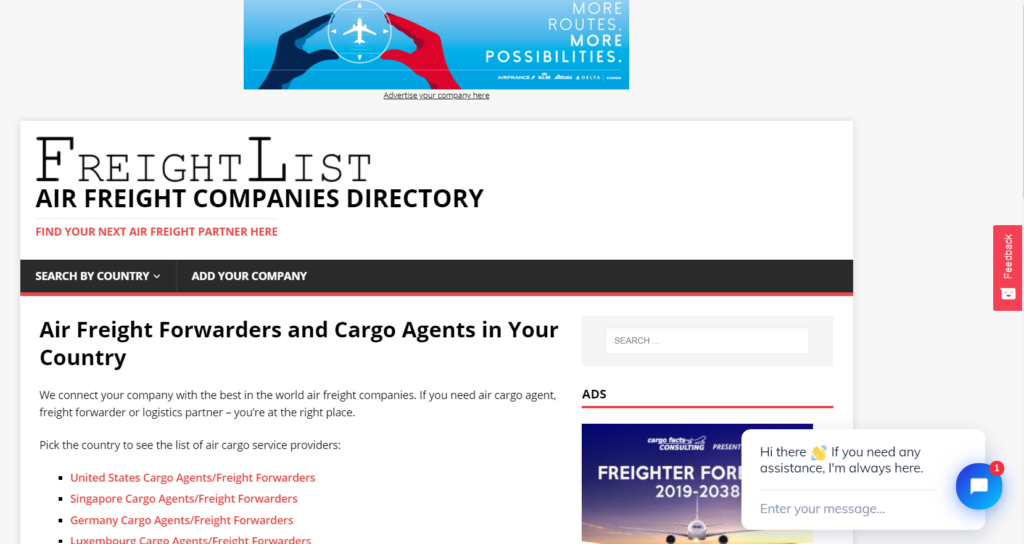 https://freightlist.online/logistics/
FreightList is visited every day by companies looking for a freight forwarder and air cargo from all over the world. If you can provide such services you definitely should list your company on FreightList.
2) AZ Freight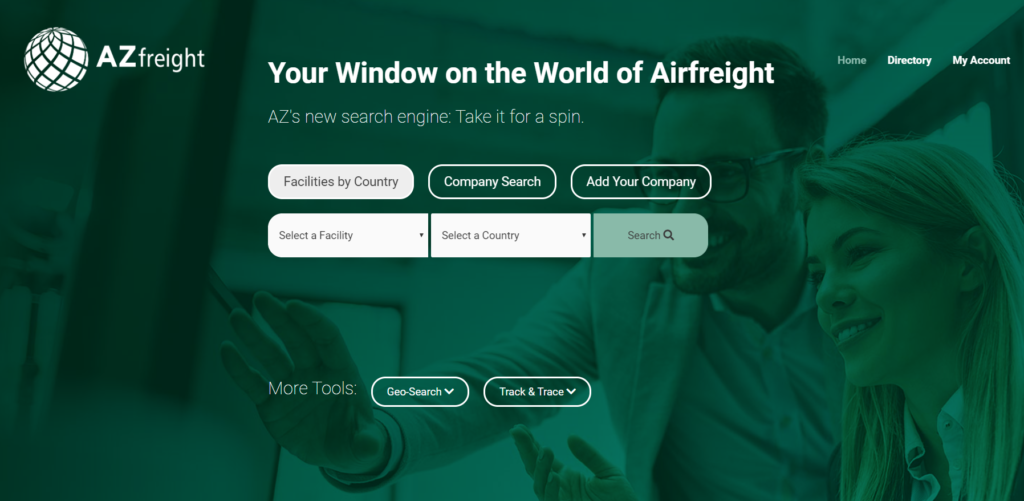 https://azfreight.com/
One of the best global directories with worldwide catalog. Companies listed all over the world – so the clients and visitors here from all over the world too. Friendly search, up to date and really big catalog.
3) freightnet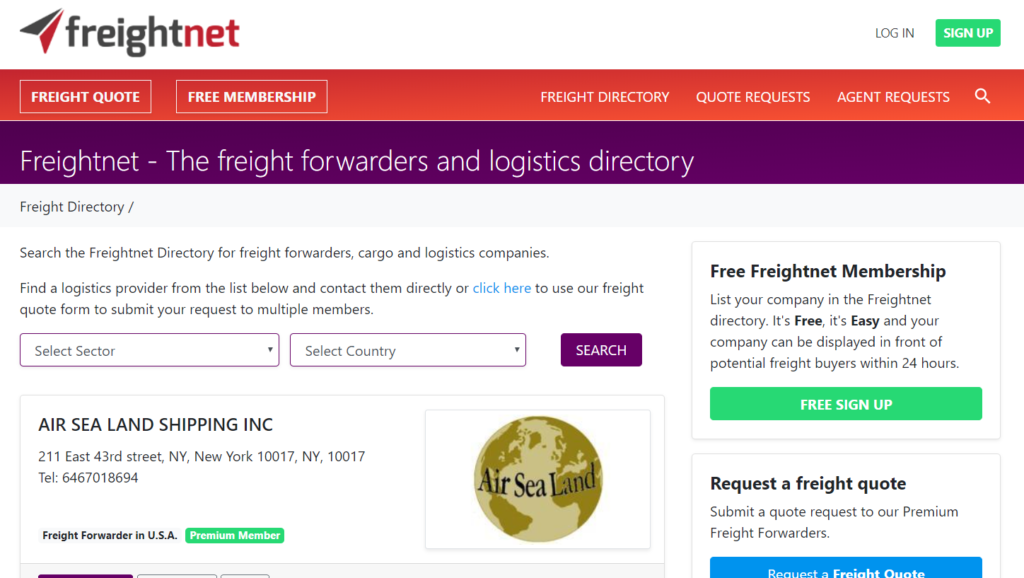 https://www.freightnet.com/
Freightnet has two sections – directory and quote system. Quotes posted every day. The directory contains companies from any country and categorized by different logistic services: air freight, exporters, cargo insurance, trucking and so on.
4) EUROPAGES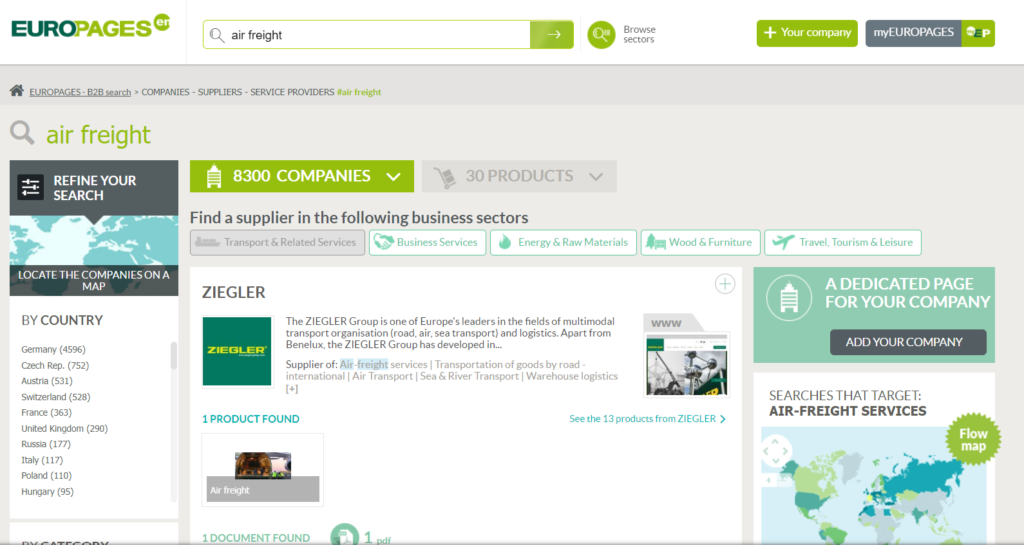 https://www.europages.co.uk/companies/Air-freight%20services/air%20freight.html
On EUROPAGES you'll find companies from Europe only. It is obvious. And it is a catalog of everything, not only forwarding and cargo. But it is popular and has a lot of visitors so you should consider listing in the air freight category.
5) CargoYellowPages.com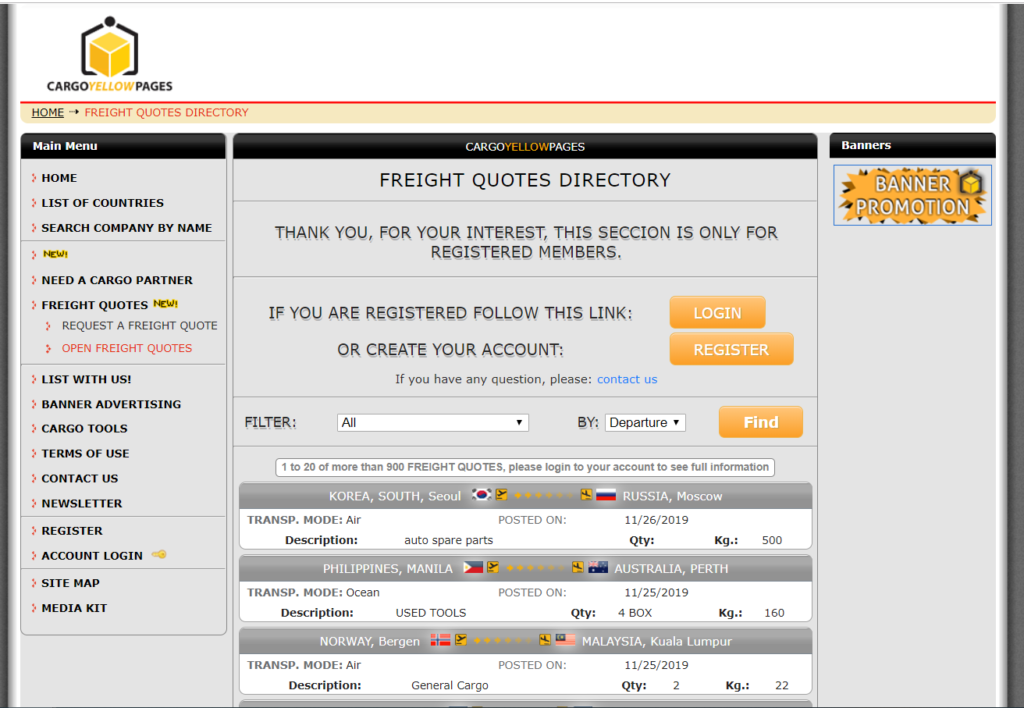 http://www.cargoyellowpages.com/en/
An old website with cargo companies listings. Website design is not very up to date, but it's quite popular and still, a lot of business people come to CargoYellowPages looking for a logistic service partner.
Also, there is a section with quotes – everyday companies living request there if they need help with freight.
6) KOMPASS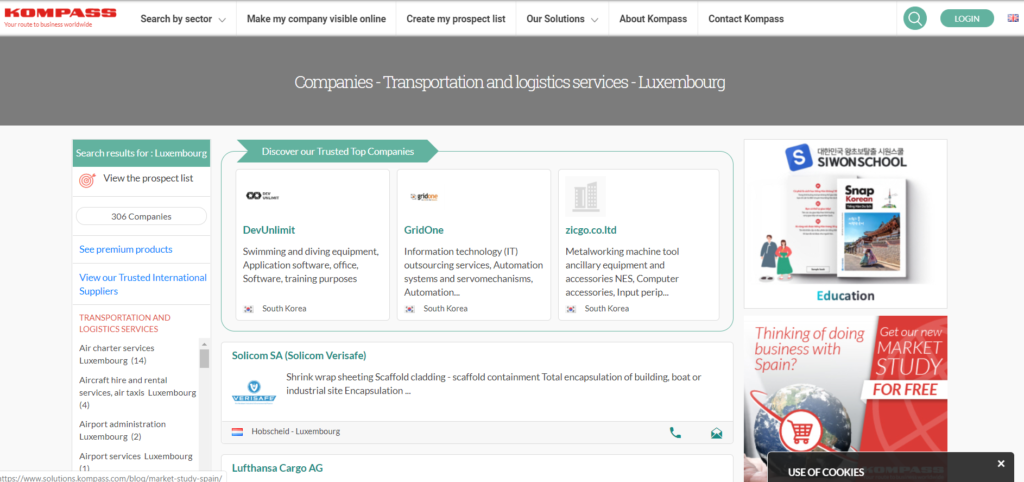 https://kompass.com/a/transportation-and-logistics-services/75/
Catalog of all possible B2B services. Mostly in Europe. Dedicated spaces for different countries.
7) Hubbae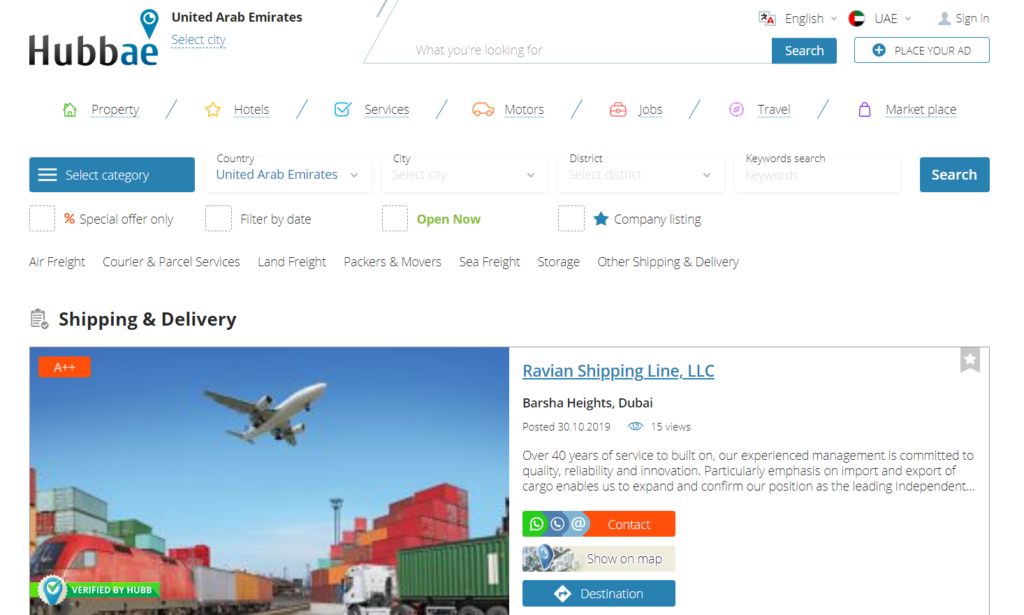 https://hubbae.ae/
The site includes B2C and B2B listings including Motors, Jobs and so on. But it has a good B2B section, especially the category for air freight companies. Hubbae has different websites for different countries, the biggest one in the UAE, others are Russia, Belarus, Turkey, Dominican Republic, and +19 countries.
8) Singapore Air Freight Directory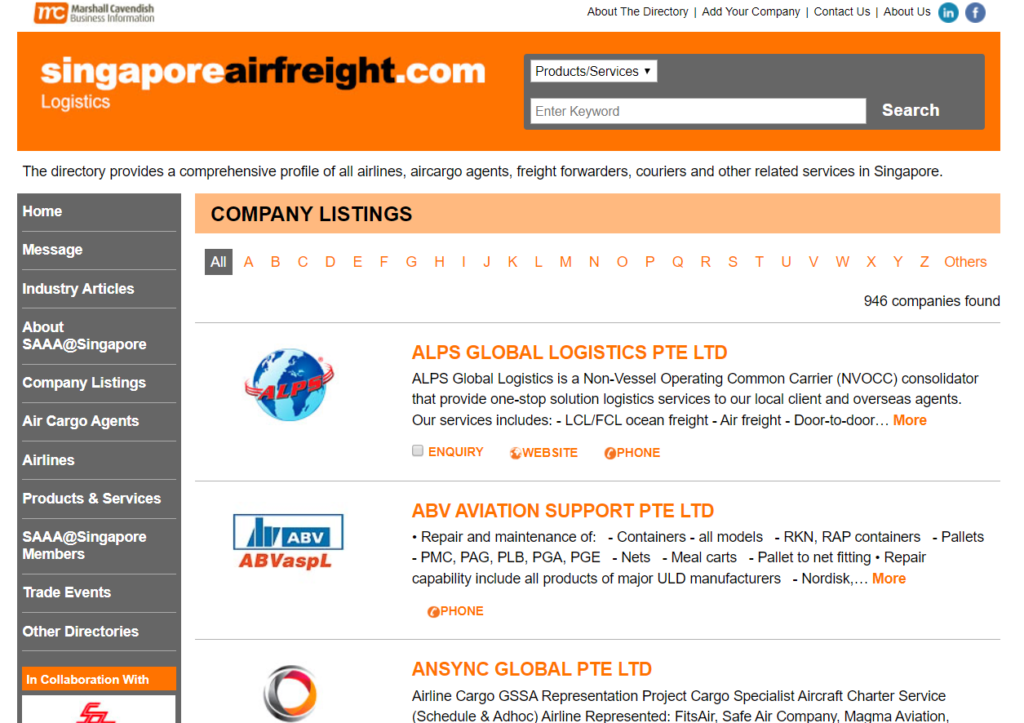 https://www.singaporeairfreight.com/company-listings
Only Singapore companies listed. The site focused on logistics and freight forwarding.
9) GlobalTrade.net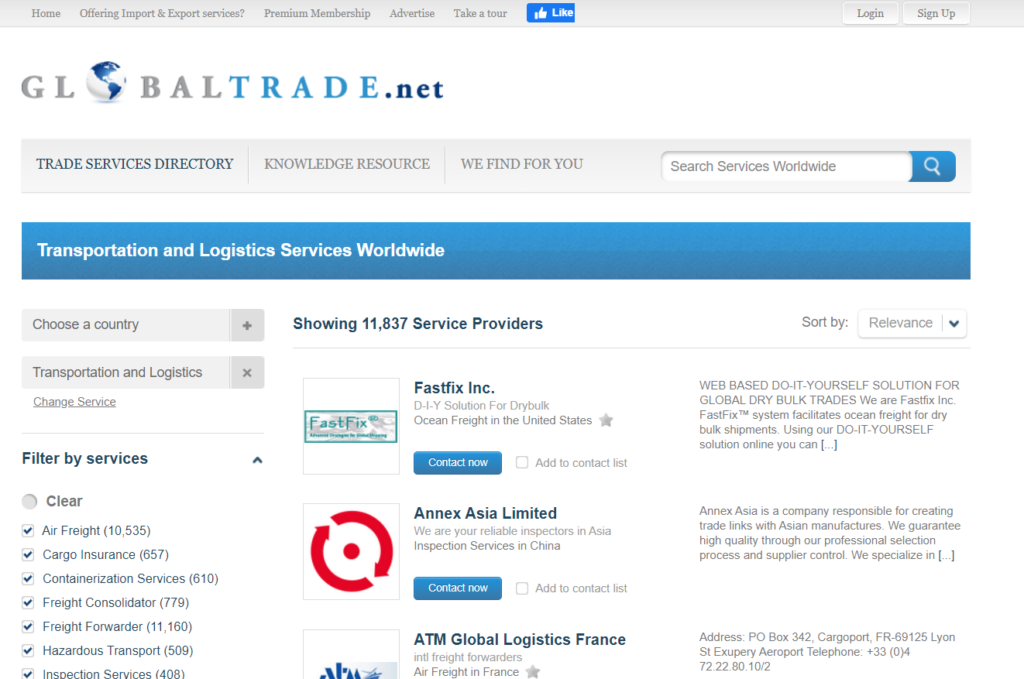 https://www.globaltrade.net/global/Transportation-and-Logistics/expert-service-provider.html
Small but not so bad catalog. Companies from all continents and many industries listed on GlobalTrade.net, not only logistics.
10) Alibaba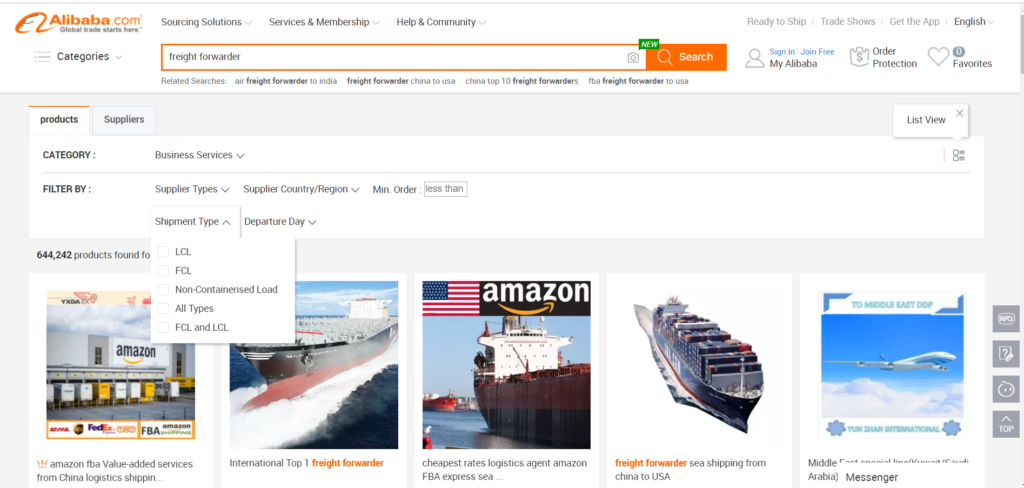 https://www.alibaba.com/premium/freight_forwarder.html
Everybody knows Alibaba. The most popular. The biggest. But 99% of companies listed on Alibaba based in China. This is why people come to Alibaba when they need a Chinese partner and don't come if they need a partner from another country.
11) Made in China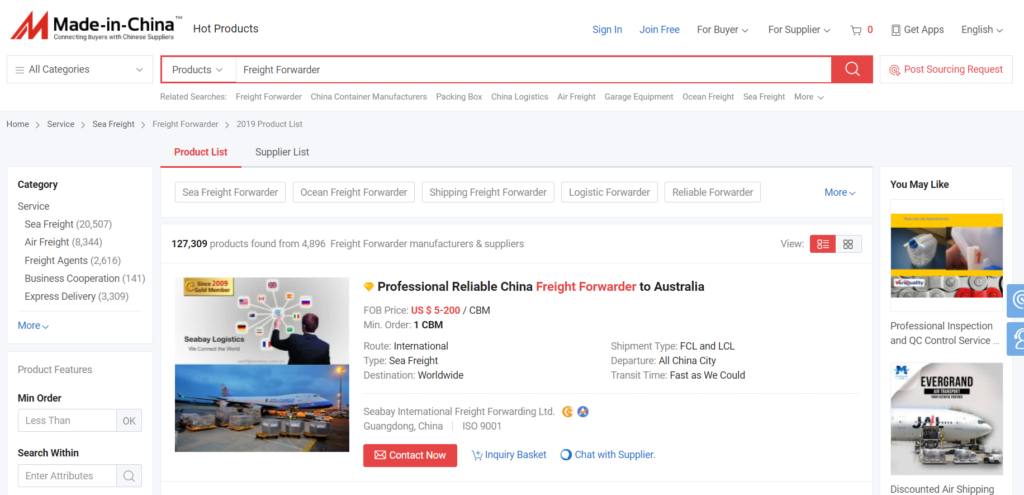 https://www.made-in-china.com/products-search/hot-china-products/Freight_Forwarder.html
Very similar to Alibaba. Focused more on products and wholesale, but has a logistics section too. Not so many clients come to Made in China looking for freight forwarding.